Welcome to Annapolis Christian Academy, a Classical Christian Private School in Corpus Christi
The best way to learn more about ACA is by scheduling a tour of our campus! Campus tours are offered all year long and can be made by contacting us to set up a time to visit. When touring our school, you will have the opportunity to experience a day at Annapolis. Classroom visits, discussions with administrators, and tours of campus facilities are all part of understanding the difference a classical Christian education can make in the life of a student.
During the admission process, we make every effort to address all your questions as a family and ensure that Annapolis Christian Academy is the right fit for your child or children.  Admission is based on an application for enrollment, student assessment, and family interview to establish grade level preparedness. We know that finding the right school can be challenging and even overwhelming. Our goal is to ensure that you have a complete picture of the educational experience at our school and can make a fully informed decision.
We look forward to meeting you and showing you all Annapolis Christian Academy has to offer!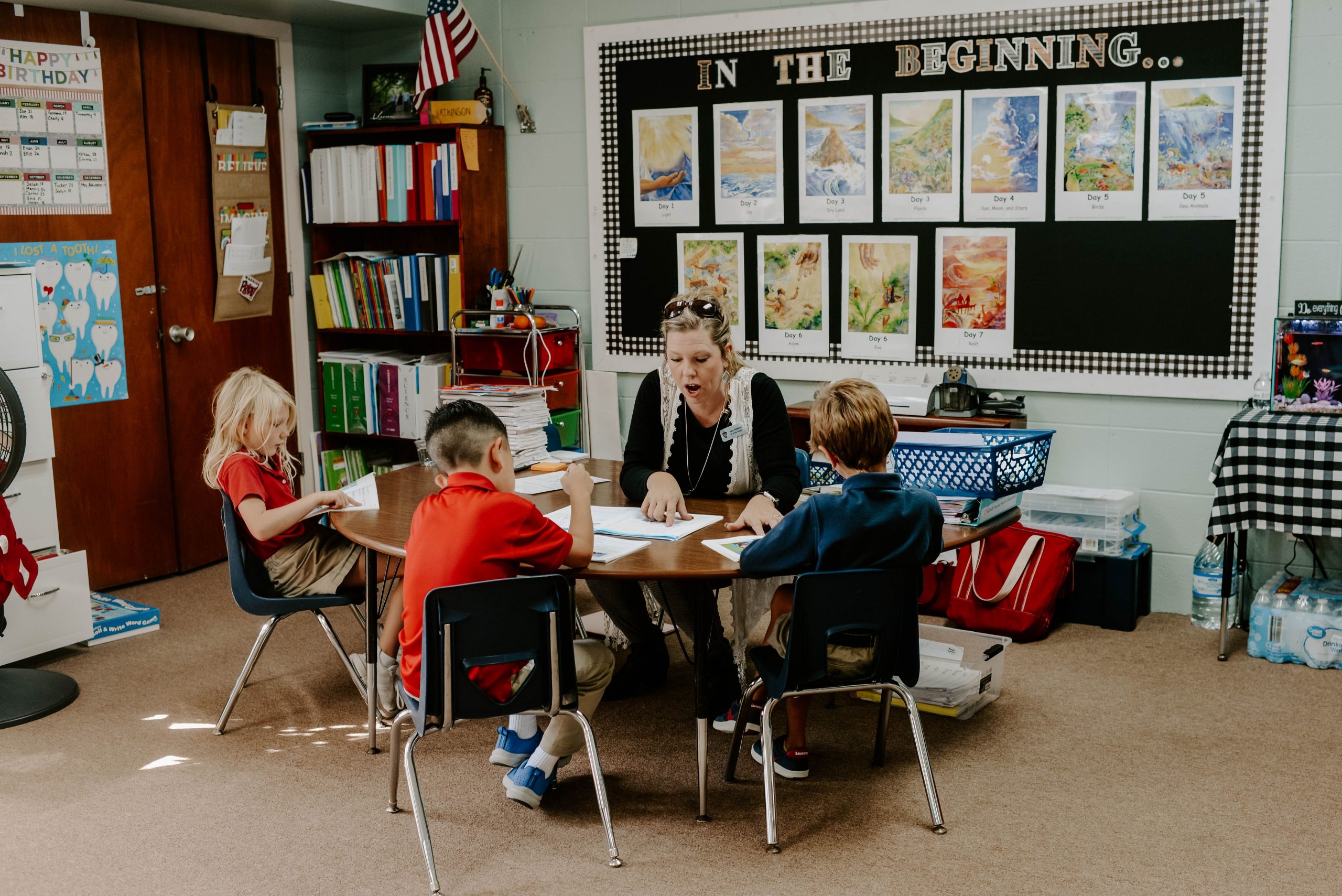 Learn More
Contact Us
MRS. MARISOL MONTEZ
Director of Admissions
mmontez@aca-cc.org
(361) 991-6004 ext 009
" 6 These commandments that I give you today are to be on your hearts. 7 Impress them on your children. Talk about them when you sit at home and when you walk along the road, when you lie down and when you get up."
Deuteronomy 6:6-7
Why Do Parents Choose ACA for Their Children?
As a former public school teacher, I never thought my child would spend her entire educational career in a private school. But 13 years ago on a whim when we toured ACA at its southside campus, I was blown away. I can't remember what exactly blew me away, but I remember going home and saying she was changing schools the next fall for kindergarten. For the last 13 years, it has continued to blow us away. In the best ways possible.
It hasn't been a perfect thirteen years. As with any school, some years are better than others. But as we come to the end of her kindergarten through 12th-grade education at Annapolis, I have no doubt that God led us here. Through ACA, He has prepared Kylie for a future following Him. Kylie has an amazing academic foundation that has prepared her for college. But more importantly, she has a rock-solid faith foundation to build her adult life on. Her teachers and coaches have invested in her academics and athletics, but even more so they have invested in her relationship with Christ. We all do our part at home as parents, but when you are blessed with a faculty and staff that come alongside you and partner in your child's spiritual development, it is invaluable.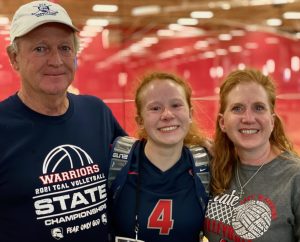 Since moving to Corpus Christi in 2016, our family has been Annapolis Christian Academy Warriors. We continue choosing ACA because of the comfort we have knowing that our children are learning in a classical education that teaches mastery over perfection in the Christian ideals of truth, goodness and beauty. At ACA, our children are taught to measure everything against the word of God, which sets them up with the strongest foundation of truth in Him, who created all things. With so much uncertainty and how the world deceives so many, we have tremendous peace that our children are safe in all of their interactions with one another, in how God created them to be. Our children will walk through life with wisdom and virtue thanks to the biblical foundation they are growing in, and our hope is that they become Godly men and women who share His love, grace, and mercy wherever He may lead them. – The Lebron Family