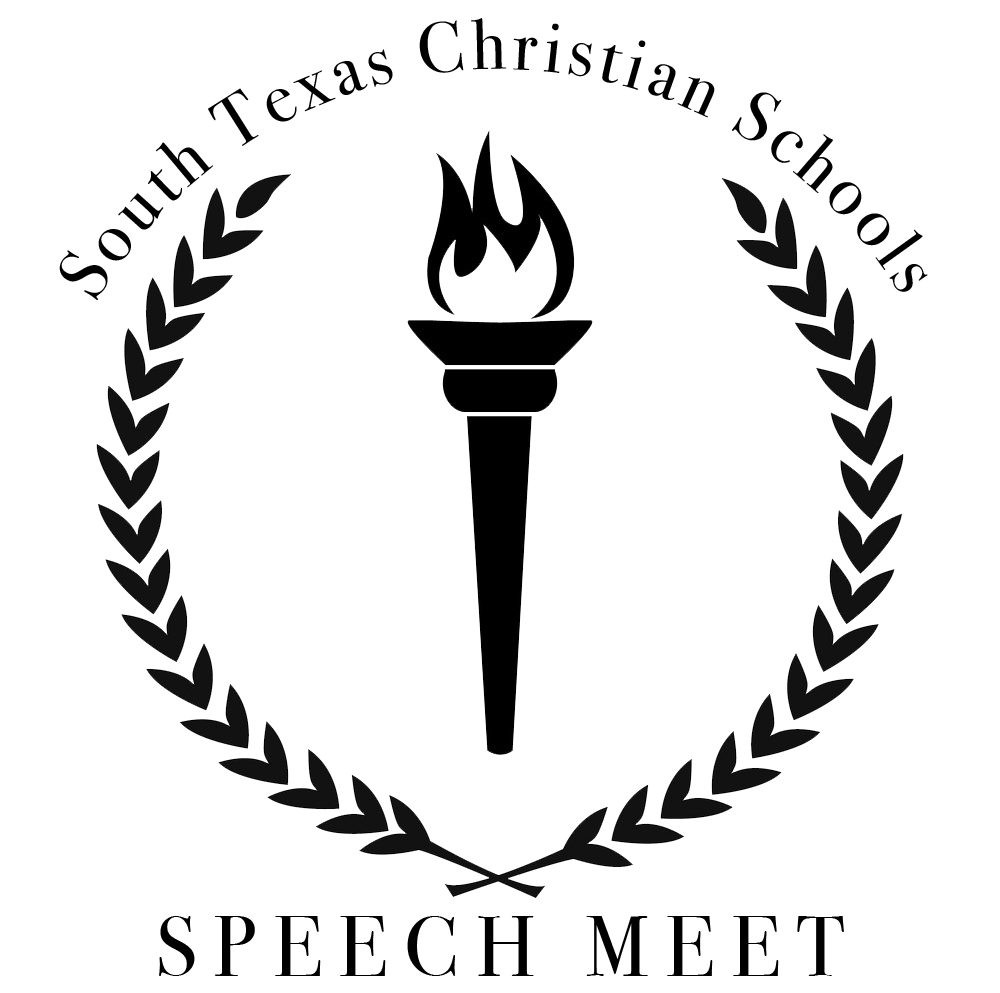 Important Dates:
January 23-27, 2022 – Classroom Speech Meets
March 4, 2022 – STCS Regional Speech Meet
at River Hills Christian Academy
South Texas Christian Schools Speech Meet - Grades 1-8
Annapolis Christian Academy participates in the South Texas Christian School Speech Meet each year in order to provide a platform for students enrolled in regional Christian schools to develop rhetoric skills from an early age. This opportunity makes use of classical educational pedagogy where students are challenged to develop the skills of memorization, public speaking, and social grace. We, and other area schools, hold classroom speech meets for grades 1-8.  Students choose from an official list and memorize and perform their selection before judges. Students may choose from a variety of categories–Bible memory, poetry, dramatic interpretation, or patriotic recitation. Qualifiers are selected from each category in each grade to compete at an area wide speech.
2022-2023 Speech Meet Selections by Grade
Categories and Materials are listed by grade level. Make 2 copies of the speech you select and put one copy in your student's homework folder and give one copy to the student's teacher by November 18th. Be careful to only print the page number of your selection (otherwise you will end up printing the entire category by mistake!). Select one speech.