A Career with Annapolis is More Than a Job, It's a Calling
Annapolis Christian Academy is a classical Christian school currently serving 200+ students in grades PreK through 12.
Because Annapolis strives for excellence in academics, we are eager to find teachers who possess a genuine relationship with God, a love for children, a love for learning, and the gift of teaching. We look for applicants who are marked by their passion for life-long learning, Christian discipleship, a biblical worldview, and a strong working knowledge of the subject(s) they teach.
All teacher applicants must have a Bachelor's degree and be members in good standing at a local Christian church. In addition, applicants should be organized and good communicators. Previous teaching experience preferred, but all qualified candidates are encouraged to apply.
If you are a talented and highly motivated Christian educator interested in becoming a member of Team Annapolis, we invite you to apply by submitting the following documents:
Cover Letter
Completed Employment Application
Current Resume / Curriculum Vita
College / University Transcripts (does not need to be an official copy)
Two Letters of Reference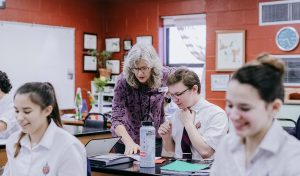 Current Openings
Grammar (Elementary) Teachers for 1st, 2nd, 3rd, and 4th Grades for 2021-2022 School Year