Campus Life
A culture of creativity and endeavor
At Annapolis Christian Academy, we believe that athletics and the arts are ideal compliments to academics in the overall educational experience of our students. The playing field and court provide excellent places for development of self-discipline, work ethic, and commitment. We seek to encourage the positive benefits of teamwork and sportsmanship as students test their skills against their opponents and one another. 
Our commitment to fine arts springs from understanding the role of the arts in Western history, which is why fine arts are integrated into the curriculum at ACA. We provide opportunities for our students to be enriched in the areas of theater, art, and choral and band performance.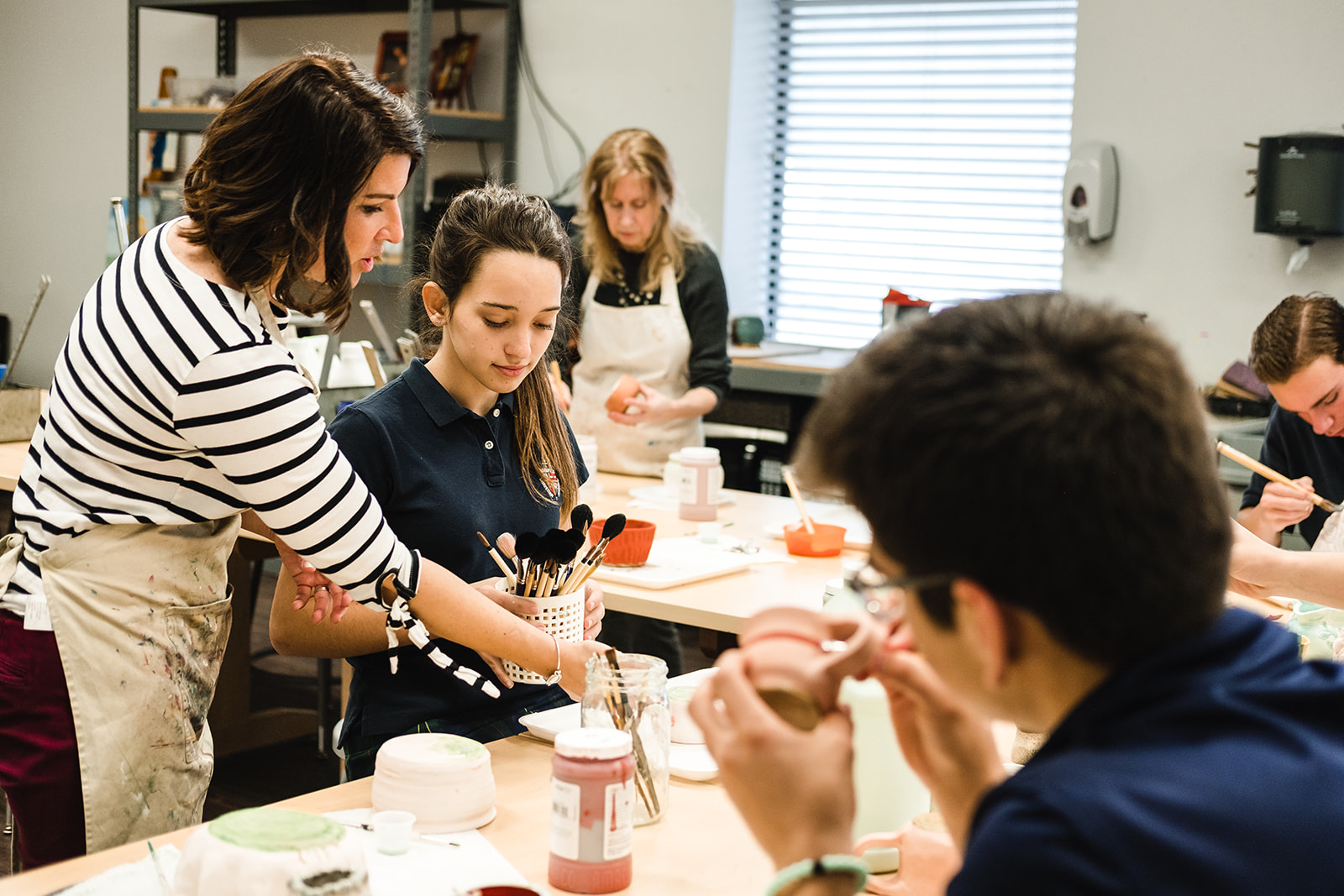 Art Instructor Katy Johnson instructs Rhetoric students during ceramics.