Welcome to Pre-School at Annapolis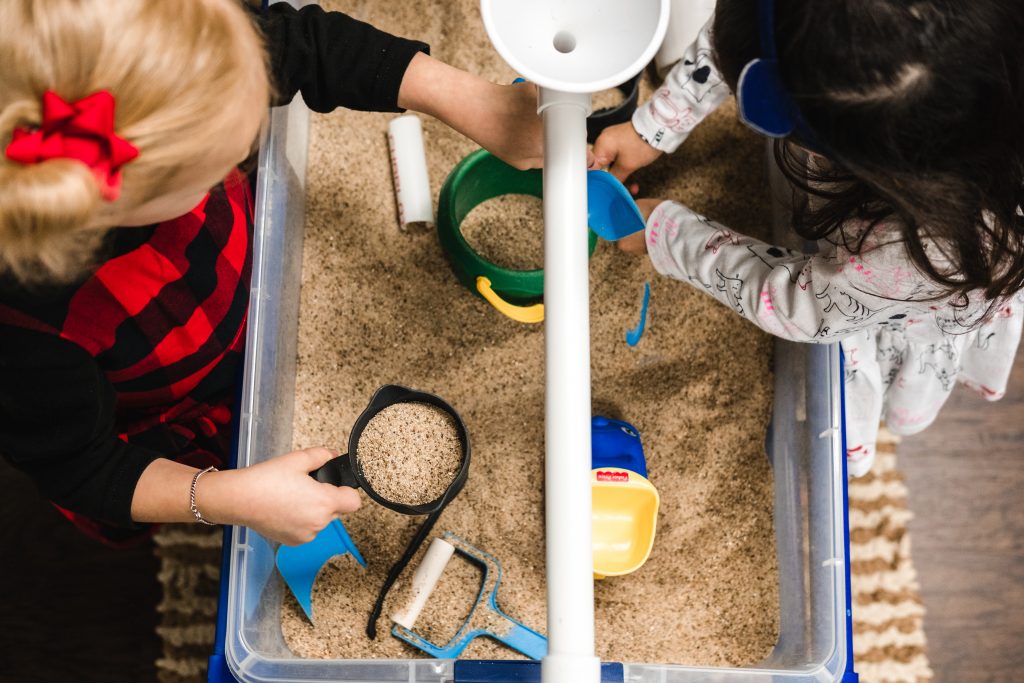 The pre-grammar school years are crucial ones, when the cement is still wet, providing us the opportunity to make the best impression in a child's life. A young child should experience a variety of guided teaching moments with ample time and freedom to create and play. Pretend play and executive functioning are linked to increased problem solving skills, communicating clearly, creativity, and the ability to delay gratification or self -control. Our philosophy is as Piaget's –"Play is the work of a child."
Our multifaceted program provides thematic units that engage, integrate, and teach across all curricular areas including teacher directed instruction in reading and math readiness as well as through multi-sensory learning centers, songs, chants, creative movement, play, and exploration.
Our goal is to provide a balanced academic and social program for our youngest "Warriors" taught from a biblical perspective. We utilize the reading and discussing of Bible stories and quality children's literature to develop active imaginations as well as an understanding of truth, beauty, and goodness. The preschool years have been shown to be very important faith-shaping years, and our desire is to help our students learn to know, love, and fear God by developing:
Spiritual maturity at a young age
Early literacy in pre-reading, pre-writing, and pre-mathematical learning activities
Communication skills in oral language and listening
Foundational math and problem solving skills
Personal social growth and sound biblical character traits
Physical growth of fine and gross motor skills
Appreciation for beauty through art and music
The most effective kind of education is that a child should play amidst lovely things. — Plato
Heather Brushe
Pre-K 3 Lead Teacher
Griselda Morales
Pre-K 3 Assistant Teacher
Kara Gaines
Pre-K 4 Lead Teacher
Tara Glasson
Pre-K 4 Assistant Teacher
What Will My Child Experience in Pre-School?
Structure that rewards self-control and fosters a love of learning
Spiritual formation through prayer, Bible memory, catechism, and hymns
Learning through play, song, movement, and manipulative-based
Exposure to a wide variety of information-rich and literacy-rich curricular materials
Professionally trained and certified preschool teachers who are passionate about working with young children
Balance of teacher-directed and child-initiated learning activities
Attention to the requirements and differences of the individual child