ACA Names 2022 Valedictorian and Salutatorian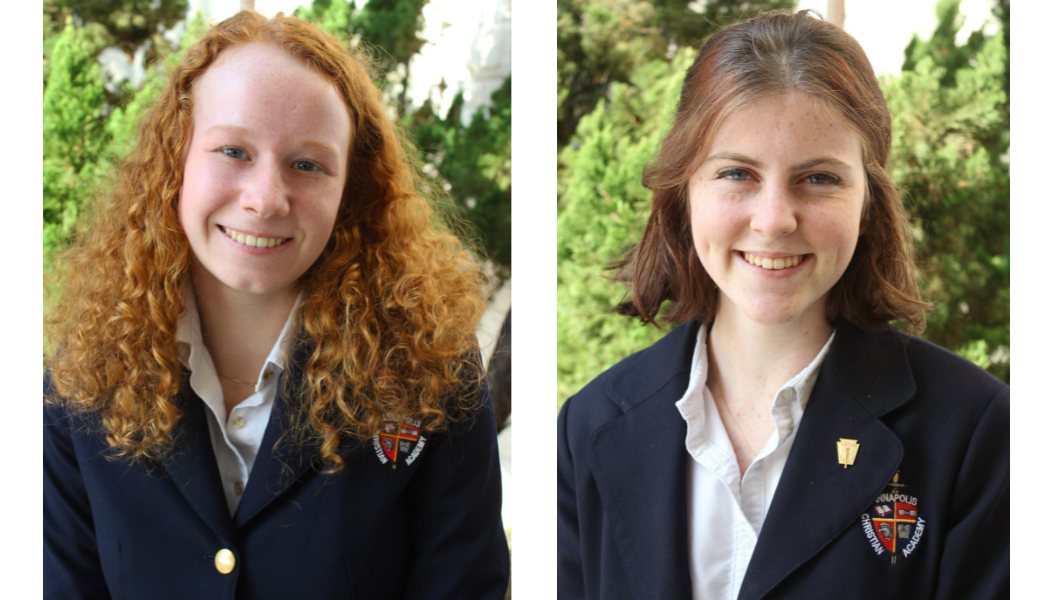 2022 Valedictorian - Kylie Day
Kylie is the daughter of Lindsay and Jack Day. Kylie began attending Annapolis Christian Academy in Kindergarten. Over the years Kylie has participated in Varsity Volleyball and Varsity Track. She has been part of the ACA Theater Tech Crew, ACA Service Club, and is a member of the National Honor Society. Outside of school, Kylie has volunteered through the AquaTeen program at the Texas State Aquarium.
Kylie will be attending Texas A&M University in the fall and will be majoring in Conservation Ecology and Biology. She would like to one day work for the National Park Service or an aquarium. When asked how Annapolis has prepared her for the next step, she said, "Annapolis has given me a strong academic and faith foundation, so as I continue my education and start my adult life, I can do so with the security of a strong relationship with Jesus Christ."
2022 Salutatorian - Jessica Wilmot
Jessica is the daughter of Jodi and Scott Wilmot. She is the youngest of 4 sisters who have all graduated from ACA. Jessica began attending Annapolis Christian Academy in 1st Grade. While at ACA, she has been a member of the Varsity Volleyball team and the ACA Theater Program for all four years of high school. She was also awarded the Rotary Youth Leadership Award through the Rotary Club of Corpus Christi. She is part of the National Honor Society and has volunteered at ACA volleyball camps to help with younger athletes. Jessica has volunteered for her church VBS and at Camp Zephyr Summer Kids Camp.
Jessica will be attending Texas A&M University majoring in Psychology. She would like to pursue a career as a therapist or counselor and is also interested in Human Resources. When asked how Annapolis has prepared her for the next step, she said, " I have been raised on Scripture and in my high school years I have been taught how to share the Gospel with anyone. I have also learned how to work towards the goals I have set for myself."